Technicians Specializing in Furnaces
Meeting Your Servicing Needs
Make no mistake about it, Arizona winters can be intense. We might live in the desert, but that does not mean we are safe from cold temperatures. And when temperatures plunge to winter lows, having a working furnace is non-negotiable.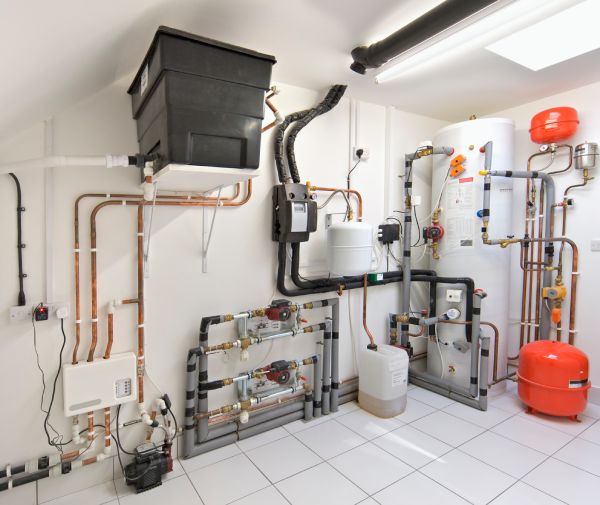 At some point, you'll need qualified technicians to work on your heating system. When this day arrives, you do not want to risk putting it in unqualified hands. Instead, turn to HC Mechanical And Cooling Service LLC. Our highly experienced and knowledgeable team will restore your current furnace to working order or replace it with a new one.
Services for Furnaces
Servicing is definitely not one-size-fits-all for your furnace. The services it might need depend entirely on the issues it is experiencing and whether repairs can solve the problem. To that end, HC Mechanical And Cooling Service LLC offers a full suite of services for furnaces, including: 
Furnace maintenance
Furnace repair
Furnace replacement
Furnace installation 
Repair or Replace?
If you have an older furnace, you might wonder if the time is coming to replace it. You might even wonder if that day has arrived.
Before you jump to any conclusions, let's consider some signs that your furnace might have reached the end of its serviceable life:
It is 20 to 30 years old; this is the lifespan of most furnaces
Your furnace requires frequent repairs; at least once a year or more often
The cost of repairs has become greater than the cost of a replacement
An HC Mechanical and Cooling Service technician will closely evaluate your furnace to determine whether repairs are enough to restore it. If they determine that a replacement is necessary, the technician will give you a free estimate of the cost.
Meeting Your Servicing Needs
Furnaces are something that will require servicing from time to time. When you have a capable team like HC Mechanical and Cooling Service at your disposal, you will not have to sweat it.
You can reach us by calling (480) 432-0801 or by completing our online contact form.